IN MEMORY OF BRENT FOSTER
---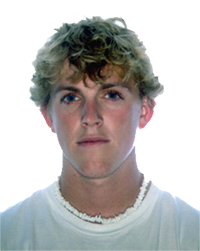 Brent Brian Foster
1986-2007
Early in the morning on August 4th, 2007 we answered the door to two uniformed police officers who informed us that our eldest son Brent was killed in a car accident. It was surreal, unbelievable and then shocking. Brent would have turned 21 on September 12th and headed off to Southampton, England for his third year of University.
Our family was devastated by the loss of Brent. He was the eldest in our family of three children. A leader in the family, he had a bright future… but on that day … all the hopes and dreams we had for Brent perished. He had a lot to offer this world; it was such a loss.
Brent was always active and enjoyed sports and music. Hockey and golf were the mainstays along with skiing, wakeboarding and snowboarding. Brent was self taught on the guitar and was in the midst of writing his first song. As a child growing up he was an avid fan of the Simpsons, so much so that his elementary school principal called him "the human version of Bart Simpson".
A unique, integral part of what made our family whole, Brent will be dearly missed but we can only be thankful for the time we had.

If you listen to the wind, you can still hear him play.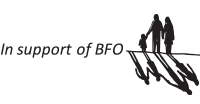 www.bfodurham.net
All proceeds raised at the Ride to Remember are donated to Bereaved Families of Ontario Durham Region (BFO). This chapter deals specifically with child loss.
I will never forget that morning … it is etched in our brains for eternity. We were very fortunate for all the support we were given, but sometimes it is just not enough! Meetings are a special place where members feel free to talk about their children, who have passed and all of the emotions they are going through. We all experience a multitude of emotions: disbelief, anger, guilt, sadness, regret and loneliness! With guidance and reassurance of members who are further along in their grief journey, gradually - sometimes over a period of many months or several years - find a "new normal" and begin to rebuild their lives.
Bereaved Families of Ontario – Durham Region is a non-profit organization which has been supporting families in the Durham Region (and more) for over 20 years. This organization provides support programs to bereaved parents & siblings where they can learn to live with their grief, decrease their sense of isolation and help adapt to everyday living. BFO-Durham facilitates the development of self help / mutual aid support services and resources for families with a unique focus on the death of a child.
When a child dies, grief can devastate a family. This program was initiated in 1978 by four bereaved families as a self help, mutual aid program under the auspices of the Chaplaincy Department of the Hospital for Sick Children. Their mutual support of one another grew to welcome and include others who were also experiencing this life shattering experience. In July 1984, the organization became a provincial body made possible by a grant from the Trillium Foundation.
Grief comes in one size, Extra Large
If we tuck it away in the bottom drawer where it never sees the light of day
It remains exactly the same.
On the other hand, if we wear it, feel it, talk about it, and share it with others,
It is likely that it will become faded, shrunk and worn,
Or will simply no longer fit.
When grief has served its purpose,
We are able to recognize the many gifts we have gained.